What is Marketing Automation?
"Marketing automation refers to the software that exists with the goal of automating marketing actions. Many marketing departments have to automate repetitive tasks such as emails, social media, and other website actions. The technology of marketing automation makes these tasks easier. " Source: Hubspot
See our handy infographic for a visual definition!

There are so many marketing automation systems out there… and many of them define themselves as marketing automation with a varying degree of actual features that support it. Still, many companies make huge mistakes in either spending far too much money, far too much time or buying the wrong solution altogether. Additionally, without working with an expert who can advise on how this is likely to work day-to-day in your business, the effort you've put in to defining your long term goals will be flawed.
Here's a metaphor for you...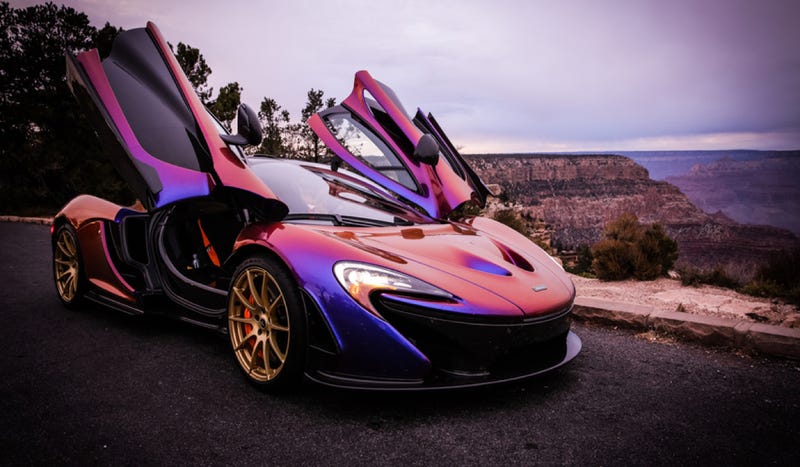 Let's say you don't have a driving license, you've not looked into the cost of insurance, road tax, maintenance, you don't have a garage or a drive big enough to keep it on, you don't know what fuel it takes, how your family are going to fit in it, and what it's like on fuel economy, how it's going to be delivered, how long it's going to take to get here.... Would you buy a <insert car of dreams here> just because it was the best looking car in the world and/or had an end of month offer that knocked off 10% of the sale price?
No?! So, please don't make the same mistake with your marketing software.
We see this all too often and when the platform is ready to launch companies are still left with no strategy, no content, and no means of measuring the success of the actual campaigns! Then the platform rots as an empty, unloved shell. Leaving the sales team suggesting yet again that "marketing is useless" and a "waste of money"...
Cloud10's top tip:

"Don't be swayed by 'the best price' - this piece of software will become the engine behind your entire sales and marketing efforts and the ability for it to fit with your processes and future strategies is the most important thing ever! Do you have the infrastructure in place to make it run effectively?"
Here are a few questions you should always be thinking about in the vendor selection process:
What is the opportunity you see that's not being taken advantage of? Is it nurturing leads? Scoring leads to increase sales efficiency? Helping upsell or retain current clients? Or is it just reducing the workload of your team and automating some of the manual processes that you're currently deploying.
What timeline do you have to implement and see results? How quickly do you need to be up and running to see a return on your investment? What's the break-even point to declare success?
What commitment are you prepared to make to build an effective marketing engine that will become the backbone of your entire business? How easy is it to document your existing processes and explore the areas that need improvement and development? How involved are the rest of the team in the buying process and the future strategy?
What data do you need to get started and how are you going to effectively move and update customer journey data as behavior, purchase, and other data gets updated? How is your data managed at the moment? How healthy is this database? The wrong system and you'll find your resources dried up just trying to transform and load data between systems. what other systems will the system need to integrate with?
What investment can you make? It's not just licensing the platform, it's messaging costs, service, and support, content development, integration and development costs, as well as implementation, maintenance, testing and optimisation costs. How will this impact workload during the set up phase?

What content

do you have to plug into your automation engine? How relevent is it to your buying cycle, to your buyer personas? What kind of content do you need more of? How do you measure its effectiveness?
And most importantly... What resources do you need to implement and manage the system? This is a huge one! Do you need to do persona research? Do you need to develop customer journeys from scratch? Do you need to even develop your own responsive email templates? Will the productised integrations work or do you have to get additional development to achieve the results you need? Do you have the manpower and skills internally to carry out these elements or do you need to consider outsourcing?
As a rule of thumb, we ask our clients to map out their customers' journeys:
Acquisition – For each product and each source of leads, what's the journey that a prospect takes to become a customer? Include traditional resources, referral resources, and online resources. You'll be able to see which processes are the most efficient, drive the most revenue, and cost the least amount of money. You may wish to use marketing automation to increase the volume of the best or automate the process for the most inefficient but profitable journeys.
Retention – For each product, what's the journey that a customer takes to stay or return as a customer? Marketing automation systems can be amazing tools to increase retention. You can deploy onboarding campaigns, training campaigns, trigger campaigns based on usage, and much more. Don't underestimate how much these platforms can assist you in keeping great customers.
Upsell – How can you increase the value of customers to your brand? Are there additional products or opportunities? You'd be surprised at how many customers you have that are spending money with competitors because they didn't even realize what you have to offer!
Within each journey, now map out:
Personnel and Costs – What are the costs of your sales and marketing staffs to acquire each qualified lead and each customer?
System and Costs – What are the systems where data is collected along the way?

Opportunity and Revenue

– What's the target growth for each journey and how much additional revenue can be attained through automating and optimising those journeys? You may even want to estimate these – 1%, 5%, 10%, etcetera just to visualize the revenue opportunity. That can provide you the budget justification to do the implementation.
Fail to Prepare, Prepare to Fail!
It's a great idea to research other companies in your industry and review use cases from some marketing automation vendors. Before you ever buy the platform, you should have all of your strategies laid out and ready to implement! Much like building a house… you have to have the blueprints before you decide the tools, the builders, and the supplies! When you successfully map our your strategies, you can evaluate each marketing automation platform against that strategy to identify the platforms where you'll likely be successful. We see more failures with companies who buy the platform and try to shift their processes to accommodate the shortcomings of the platform. You want the platform that's least disruptive and most accommodating to your resources, processes, talent, time, and subsequent return on investment.
We'd highly recommend skipping asking your platform for references and just go online to find customers. As with the use cases, references are often hand-picked and the most successful customers. You want to reach and interview the average customer to see what level of service, support, strategies, integration, and innovation your marketing automation platform is providing them. Be cognizant that you're going to hear some horror stories – every marketing automation platform has them. Compare your resources and objectives to each of your references to judge whether or not it may predict your success or failure.
If you don't have a marketing resource in house, you may have to consider getting persona research done for your customers, hiring consultants to help develop the customer journeys, and then work with consultants to maintain and improve the campaigns. There is obvoiously a cost to develop and execute the first campaigns, however a good agency will work with you to engage and develop your team to put the flesh on the bones for you, leaving you with a well oiled engine that ticks over reliably, delivering new leads, building your pipeline, and adding them to nurture flows that manages all the manual mundane tasks for you.
---
Cloud10 Marketing are a vendor agnostic data-driven, growth-driven, results-driven marketing agency, with years of expertise in marketing automation, growth hacking, social media, and account based marketing, specialising in b2b marketing for the emerging technology industry, as well as telecoms, hospitality, and recruitment.
For a free, friendly and informal chat, please do get in touch by email via the button below, or reach out on social media :-)